So it's your kid's birthday; and you want to send your little Sally or Johnny to school with treats for all their classroom friends. But wait....no nuts allowed at school....and your child is gluten-free....and another kid can't have eggs or milk....what do you do? Spend hours searching online for a wheat-free, nut-free, egg-free & dairy-free recipe and then hope there's a late night grocery store you can hit up to find all the ingredients you need. And then stay up late baking like a machine and praying your kids and all the others will eat your concoction? Or you could try something much easier and stress free....
King Arthur Flour Gluten-Free Cookie Mix
!
At least that's what I did. You may already know that our household is gluten-free, but now with Stella (our birthday girl) in school we can't send her with any nuts. I'm used to baking with various nut flours, but that's a big no-no. And add into the mix I've recently learned I'm allergic to dairy and eggs. Needless to say, my fridge and cupboards are lacking the usual baking ingredients. But I really wanted to send something special to school for Stella's birthday and I wanted to be able to enjoy a treat too.
Luckily for me I had a box of
King Arthur Flour Gluten-Free Cookie Mix
in the cupboard. It's a great mix for your cookies and then you can design them however you want by adding your own special ingredients. I was going to add raisins (my healthier choice) but Stella insisted on chocolate chips. The next trick was to modify this mix to be dairy & egg-free. Luckily it only calls for 1/2 cup of butter or shortening and 1 egg. I used a 1/2 cup of
Earth's Balance Vegan Butter
which I already had in the fridge. But then I needed an egg substitute. I would have used a banana as I've heard that works well, but wouldn't you know I'm also allergic to bananas! So I found a great resource online that lists the
various egg substitutes
and what they are best used for. Turns out the egg in a cookie recipe is just really for binding. And a easy substitute is 2 tbsp of corn starch mixed with 1 tbsp of water. So that's what I did and hoped for the best.
The mix was so easy to use and the instructions were fool-proof. Once the dough was mixed up it looked just like cookie dough should. Now the box recommended dropping it by heaping tablespoons to create about 2 dozen cookies. But Stella's class is pretty big, so I used a teaspoon instead and ended up with about 33 cookies. Pretty good for one box.
I baked them at the instructed temperature and found in my oven they took exactly 12 minutes to bake. That was a long 12 minutes having to wait for those sweet smelling morsels to come out of the oven. In the past I have found some gluten-free recipes to be a little more delicate than their traditional wheat counter-parts. But these cookies weren't any more delicate than a wheat-based one. (read: I didn't break them all getting them off the cookie sheet)
Once cooled, Stella and I decorated her special birthday cookies.
What 4 year old doesn't love hearts with star sprinkles?
We ended up with just enough cookies for us to have a sample before sending them off to school to be devoured. And they received the seal of approval from Stella, Dad and myself. And nobody would even guess they were gluten-free, dairy-free & egg-free. So kudos to
King Arthur Flour
for making baking a fun family experience. And now I can make the cookies AND eat them too! Can't wait to try some of their other
gluten-free products
!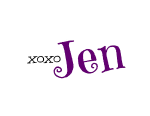 Disclaimer: I received this product free of charge from King Arthur Flour for the purposes of this review. The opinions expressed are my own.