You may remember from
previous posts
that I have banished all forms of deodorant and antiperspirant from our homestead unless it's something I made myself. Not only are they expensive, but they are full of nasty chemicals and toxins that have been linked to all kinds of different ailments including cancer.
But recently I decided to give From the Meadow's
Meadow Guard
a try. I do make my own deodorant, but I wanted to see what else was out there. And also, my husband isn't quite satisfied with the odour-busting abilities of my homemade concoction. It's fine for me, but he works a very physically demanding job and needs something that is going to keep him smelling fresh all day.
It is all natural and full of all kinds of odour-fighting and immune-boosting herbs and plants. Trade in the toxic chemicals for things like:
And that's only a few of the herbs & essential oils blended into this powerful stick!
Meadow Guard
is light green in colour it goes on smooth and is quite moisturizing on the under arm. It has a lovely lemongrass scent that both me and my husband enjoy. We've been using it for close to a month now and we're still loving it. My husband commented that it's the first deodorant he's ever had that actually kept him from getting stinky. No overpowering fragrances, but that mix of herbs and essential oils is combating his odour-causing germs like nobody's business! I'm just excited when he gets home from work I can actually hug him without the fear of passing out. And I haven't noticed any unsightly white marks on my clothes. Bonus!
I have to say that I'm super impressed with
Meadow Guard
and I will admit it's steps above my own
homemade deodorant
.
And yes, it's OK to ask for some in your stocking! (pssst....it's perfect for cold & flu season.)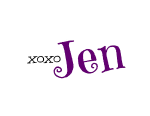 Disclaimer: I received this product free of charge from From the Meadow for the purposes of this review. The opinions expressed are my own.