After foraging in the fridge yesterday I discovered some long forgotten Leeks. I wouldn't usually buy Leeks, but they arrived in our
CSA
Produce box last week and I felt they deserved to be eaten since the farmer had worked so hard to grow them. Realizing I didn't have a whole lot of time to come up with or research some fabulous and delicious recipe, I decided to whip up my own Lazy Day Leek & Potato Soup. With just a few simple ingredients this soup can easily be prepared in about an hour and a half. And it's healthy and yummy too. Hope you enjoy it...I had to keep my husband at bay as he wanted to slurp the whole batch!
Lazy Day Leek & Potato Soup
Ingredients:
2 leeks
3-4 medium sized potatoes
2 tablespoons of oil (olive, grape seed, peanut etc)
2 cup of chicken or veggie broth
3-4 cups of water
Salt & Pepper to taste
Instructions:
Clean and chop your leeks and potatoes in to bite sized pieces. I used both the white & green parts of the leeks and left the skin on the potatoes. In a large pot, toss the leeks, potatoes, oil and some salt & pepper if desired.
Sautée
veg for 3-5 minutes and stir occasionally. Then add your stock and water and bring to a boil. Turn down the temperature and let simmer for about an hour or until potatoes are tender when pierced with a fork. Remove from heat and let cool a bit. At this point you can simply enjoy your soup. But if you like a creamier version then simply blend half of your batch with a hand blender or food processor. Then stir it all back together and voila! A creamy Leek & Potato Soup sans cream.
On a side note, I had meant to add some smokey bacon to the mix, but my good intentions were forgotten. It would be lovely added to the soup at the end or simply sprinkled on top. Use veggie broth for a vegan soup or add a dollop of
Crème Fraîche
or cream for serving to make it a little more heavenly. You could also add some fresh herbs; I decided to to use minimal seasoning to highlight the natural flavour of the organic leeks. The choice is yours and the options are endless.
It's grey and rainy here at the homestead so I think a steaming bowl of soup for lunch is in order!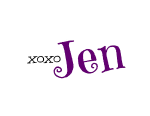 photo credit: geishaboy500 via photopin cc