It's 4pm, the end of the week and nothing in the fridge. Kids are going crazy and you need to feed your clan before the meltdown begins! Swim lessons, dance class, homework - you need real food, real fast. But you don't want to fork out a lot of cash and you want something nutritious. What to do??
Grab a ready made pizza shell from Organic Works Bakery and you'll calm the feeding frenzy with some fun, gluten-free natural food.
We made one with meat & cheese and the other vegan for me!
Organic Works
has 2 types of frozen pizza shells - Plan and Herb & Garlic. We recently tried the Herb & Garlic and it was a hit on the homestead. Perfectly seasoned and its strong enough to hold our toppings and sauce. No saggy crusts here.
Making a pizza is a family affair in our house; I select and prep the toppings and Chef Stella decorates the pizzas and waits eagerly for them to come out of the oven.
Frugal, fast & fun;
Organic Works
pizza shells are sure to please your family and your budget. They are gluten-free, nut-free & VEGAN!
And did I mention delicious!?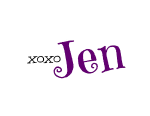 Disclaimer: I am a Brand Ambassador for
Organic Works Bakery and received this product free of charge for the purposes of this article. The opinions expressed are my own.