So I'm back from paradise and back to reality. As some of you may have known, my husband and I just spent a week in Cuba; relaxing, exploring, dining & imbibing. And I have to say, I think it's more of a culture shock arriving back home than it was stepping off the plane into a tropical paradise.
I will be posting more about our adventure in Cuba in the future, but for now I want to share a couple things I learned from my Cuban holiday.
The Cuban people are ingenious. With a lack of resources and things we take for granted, I was amazed by their ability to repair just about anything; create beautiful items from the most unlikely materials and cook the most delicious dishes with the simplest ingredients.
Life is too short and we live to fast. Many times we heard the term 'Cuban time' while on holiday and after a couple days of adjusting to this unique ebb and flow of the day to day, I have to say that I quite enjoyed this slower, more connected way of life.

My 'Hemingway Mojito' in Havana

If you want everything you have at home, then don't go on vacation. I firmly believe a vacation should be an adventure and a way to experience new things and the beautiful cultures, customs and cuisines of foreign lands. Forget what you have at home and embrace what you find on your journey
Material possessions and riches are not important in the grand scheme of things. The majority of Cubans have very little, but are very rich in family, friends and living life.
Mojitos are gluten-free & vegan!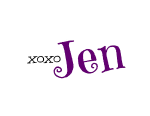 NOTE
: I've added this post to the
Sunday Traveler link up
extravaganza. Check it out for other travel tales and inspiration.