Tossing and turning all night? Snoring, fidgety, headaches, tight neck? Sound familiar? Most people, myself included have issues when it comes to sleeping. Did you know that it could all be because of your pillow?
Pillows are a very personal item. Soft, firm, foam, feathers, big, small, everyone likes something different. I've been in love with my memory foam pillow for the past few years and recently decided to cheat on him with a natural alternative. My affair with
Harvest Pillows
started about two weeks ago and what can I say, I'm in love.
What started out as a simple product review of these all-natural Canadian-made buckwheat pillows has turned into a full on love affair. I ditched my memory foam pillow and tried out the buckwheat one just to see. I didn't really think I'd notice a difference at all. The first night I tossed and turned almost the whole night. I couldn't say whether it was the pillow change or just simply a bad night. The second night was similar to the first, lots of rolling around and trying to find a comfortable position. But on the third night....it was BLISS! I don't think I moved the entire night. I can't remember the last time that happened. I've always considered myself a light sleeper and I'm sure I am, but this was an amazingly deep and restorative sleep. And every night has felt like that since. I don't toss and turn, I don't constantly wake up and no weird neck or head issues when I awake. I also noticed I don't drool all over my pillow anymore and I'm pretty sure it's all because of the buckwheat.
So let me tell you a little bit more about
Buckwheat
and maybe you'll understand why I broke up with memory foam. First of all, it's a natural product. Buckwheat is a fruit related to the rhubarb family. And when properly milled, the hulls are extremely clean and manipulable. They support your head and neck by simply moulding to your contours. They don't fall away throughout the night, remaining in place while you sleep.
Harvest Pillows
buckwheat hulls are "crack milled". This process holds the cup shape of each hull, retaining their spring-like integrity and providing substantial support in the pillows. On average, the hulls will retain their strength for about ten years before flattening.
The support provided by the buckwheat hulls is the result of movement from many individual hulls. The hulls act like sand on the beach and mold to your contours. Unlike a preformed pillow, buckwheat hull pillows conform to your shape... rather than you conforming to it. Your head, neck and spine rest in their natural position and you relax. You'll enjoy a cool sleep as air passes through the hulls - reducing any perspiration and "hot flashes", even on a hot summer evening. And to top it off,
Harvest Pillows
is a locally, family owned business using all-Canadian buckwheat and cotton in their products.
Initially this process was a simple product review. I received a pillow on loan from
Harvest Pillows
to try out and review. I decided the other night to go back to my old pillow just to see the difference. I wanted to know if I was really sleeping better or if it was just something my body had gotten used to. Well, I was quite shocked. After about 10 minutes of trying to get comfortable with my old friend it was clear he didn't know me at all. The memory foam pillow was extremely squishy and unsupportive. Within minutes my neck was hurting and feeling tight and my shoulder was collapsing over my chest. It was just all around unpleasant and painful. So I gave up and tossed the memory foam pillow on the floor and went back to my
buckwheat
beauty.
Sorry memory foam, it's not me, it's YOU. Hello Buckwheat, my new friend!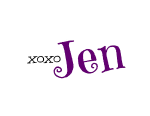 Disclaimer: I received this product on loan from Harvest Pillows for the purposes of this review. The opinions expressed are my own.