I found this recipe from one of my fave gluten-free ladies -
Kathy Smart
! These addictive bonbons have no added sugar and are gluten-free. Plus they are a cinch to make and taste unbelievable! So thought it only fair to share this amazing recipe . I changed it up a bit adding my own little twist! Hope you enjoy them as much as we have. (I've made them twice this week so far!)
Chocolate Cherry Chia Truffles
(original recipe from Kathy Smart)
1/2 cup Sunflower Seeds

(Original recipe calls for walnuts, but I wanted to be able to send them in the kids lunches so used seeds instead)
1/2 cup dates - pitted
1/2 cup dried cherries
4 tablespoons unsweetened cocoa
4 tablespoons whole chia seeds
pinch of cinnamon & sea salt
Unsweetened Shredded Coconut - for coating (optional)
Place all ingredients (except coconut) into your food processor or Vitamix. Blend ingredients until crumbly and sticking together. Use slightly moistened hands and roll into small balls. If using coconut, place some in your hands and press into the balls. Chill in the fridge for 20 minutes and then enjoy!
These little bites are chewy, chocolaty and decadent. The kids loved them! And so did I. Thinking I may make a grown-up version for the holidays spiked with a little liqueur. Yum!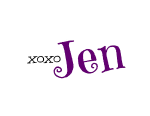 This post was shared on the following the
Girl Meets Nourishment
blog, check it out to read more great articles!